Sponsorships

The Gilmore Car Museum – America's Signature Collection –  is developing an essential base of financial support from Members, Donors, Grant Makers and Sponsors who value the Museum's mission and diverse educational activities.
The Museum is increasingly well positioned to provide corporate sponsors beneficial identification with exhibits, events and programs and access to audiences focused on the social, artistic and engineering impact of the automobile on America. Sponsorship provides an excellent opportunity and setting to showcase a company's brand, products and social responsibility through a broad based promotional package to diverse and affluent demographic groups. Exposure is multidimensional; visitors, events, publications, e-mail and the web.
Our primary audiences include:
Car Collectors – Collectors form a very large enthusiast group that is well educated and and have a passion for supporting the Gilmore Car Museum.
Residents and Tourists – The immediate southwestern Michigan market, comprised of the nine counties surrounding the Museum, is home to 1.5 million people. The broader southwestern Michigan region, within which the Museum is centrally located, is home to over 2.2 million people and attracts over 21 million tourists annually. The Museum's annual attendance has been growing at a rate of approximately 30% annually and is expected to exceed 125,000 by 2015.
Automobile Industry – Some of the most important marques and clubs in the automobile industry are involved with the Museum. Current on-site partners include the Classic Car Club of America Museum, Pierce Arrow Museum, Franklin Collection, Cadillac-LaSalle Club Museum, Model A Ford Museum, Lincoln Motor Car Heritage Museum, and Checkers Motors Archive. Opportunities to further expand are continually being evaluated.
Educational and Community – The Museum offers an extensive menu of educational programming for both in-school and on site presentations. School groups are admitted to the Museum free of charge. The Museum's after school program for high-school age students, Gilmore Garage Works, has become a national model for using one on one mentoring with hands-on automotive restoration projects to both educate and motivate participants to continue their education and develop social as well as employment skills.
If you are interested in raising awareness of your company and its products and services with these audiences as well as creating a meaningful relationship with the premier automotive heritage museum in North America, please email our Sr. Director, Museum Administration, Linda Maupin, or call 269-671-5089, Ext. 15.
---
Thanks to Our Sponsors
Each year the Museum's Vintage Motorcycle Show attracts more than 5,000 visitors. These generous sponsors donated money and resources that made the 2015 event a huge success!
Green Book Exhibit Sponsors

PNC (Kalamazoo, MI)

PNC Financial Services Group operations include a regional banking franchise operating primarily in nineteen states and the District of Columbia with more than 2,700 branches, online and mobile services together with 8000 ATM machines, specialized financial businesses serving companies and government entities, and asset management and processing businesses.
The Gilmore Car Museum is proud to announce a partnership with the PNC Foundation that will offer an insightful and educational story that predates the Civil Rights era. Decades after the Emancipation Proclamation and the Thirteenth Amendment ended slavery, African Americans continued to suffer unequal treatment, especially in the South. The Jim Crow philosophy discriminated against blacks in nearly every aspect of public life, including travel. Although the roads and highways were free for all to use, doing so was not easy for blacks.
The Green Book, written by Victor Green, provided guidance for African American travelers to find safe locations to sleep, eat, shop and purchase gas and was used by Bus Lines, Travel Bureaus, AAA Clubs, the US Travel Bureau, and the Idelwild Chamber of Commerce in Michigan to assist black American travelers. This exhibit is an educational addition to the Museum that you won't want to miss!
---
"American Legends: Hot Rods & Customs" Exhibit Sponsors
You can almost hear the walls rumble with the memories of these great cars from the 40s, 50s, and 60s. Guest Curated by Dennis Lesky from the Ionia Hot Rods Shop, this exhibit includes the 1941 Ford purple tail dragger, which inspired one of Mattel's "First Edition" Hot Wheels toys and the famous Lil' Deuce Coupe that appeared on the cover of the 1963 Beach Boys album.
Engine Pro Per-Fit Corporation

The nation's leading specialty engine parts distributor featuring name brand engine parts and custom engine kits sold by professional rebuilders. Thirty-five distribution centers provide engine builders and machine shops across the country with a full line of brand name internal engine components.
Hastings Manufacturing Company   
Serving the internal combustion industry with the design and manufacture of high-quality piston rings that improve combustion efficiency and reduce oil consumption for nearly 100 years.
MAHLE Clevite, Inc.
MAHLE Clevite offers oem and aftermarket performance tested brands you've come to trust and depend on for heavy duty, light vehicle and marine applications.
Egge Machine Company

Founded in 1915, Egge Machine Co. is a family-owned, world-class piston manufacturer that specializes in domestic vehicle applications from the early 1900s to 1980. Egge operates a state-of-the-art foundry and machine shop in its Santa Fe Springs, CA facility, profoundly proud that its products are "Made In the USA."
Milodon

Milodon combines five decades of experience guaranteeing high quality parts, using advanced manufacturing, producing a complete selection of cutting edge oil pans, oil system accessories, gaskets, timing sets and covers, water pumps, thermostats, and more.
Sealed Power

Sealed Power® engine products are a complete system of application-engineered internal replacement components, including pistons, piston rings, engine bearings, camshafts, oil pumps, timing components and valvetrain products.
Fel-Pro
The gaskets professionals trust. Fel-Pro engineers' singular focus on performance delivers the latest technology and design innovation to racers and engine builders pushing the limits of power.
Melling Select Performance

Melling has been manufacturing and providing you with the newest cutting edge performance engine parts for over 65 years! The Melling Select Performance line has BILLET Aluminum & Cast Iron oil pumps, camshafts, timing components, and valve train.
Custom Connection Motorsports, LLC
Custom Connection Motorosports provides premium motorsports products and services in Battle Creek, MI. From the most recent in ATV technology to the hottest new motorcycles, we can help you find the recreational vehicle that's perfect for you.
---
Shell Station Sponsors
While the station appears as if it has always been at the Gilmore Car Museum, it is actually an accurate re-creation of an early 1930s Shell Station, complete with all the tools of a full service garage from the period. Inside, you will find a vast display of Shell memorabilia, gas pump globes, and clean restrooms.
The museum is indebted to Dick Walters, Walter-Dimmick Petroleum and Shell Jobbers and Dealers throughout the state for their continued support.
Walters-Dimmick Petroleum
Walters-Dimmick Petroleum, Inc. (WDP) is a long-standing, family owned company based out of Marshall, Michigan, with a primary focus on fuels, convenience retailing, and quick serve restaurants.
Michigan Shell Jobbers & Dealers
A global group of energy and petrochemicals companies with around 87,000 employees in more than 70 countries and territories.
---
Gilmore Garage Works Sponsor
Backed by generous donors and fueled by the passions of a team of mentors, we launched the Gilmore Garage Works after-school enrichment program in the Fall of 2009. Today our mentors provide insightful instruction in automotive technology, to provide students with experience in welding, painting, and fabrication.
20th Century Automotive Endowment
Their Mission is to exhibit antique, classic and collector vehicles in museums to educate the public about the dynamic 20th century automotive industry. They seek donations of classic vehicles for exhibit, and also donations of cars and trucks that can be sold to raise funds to support the exhibits.
---
2015 Corporate Sponsor, Title Sponsor for Pint with the Past (Feb 2015)
Our Annual Beer Tasting Fundraiser featuring Michigan craft brewers, live music, hors d'oeuvres and vintage autos.
Sanford Financial Services (Portage, MI)
Selected by Barron's as one of the nation's top 1,000 advisers and ranked #11 in the state of Michigan. We provide premier comprehensive financial planning services which enable our clients to expand today's accomplishments into fulfilling personal life goals and extraordinary business careers.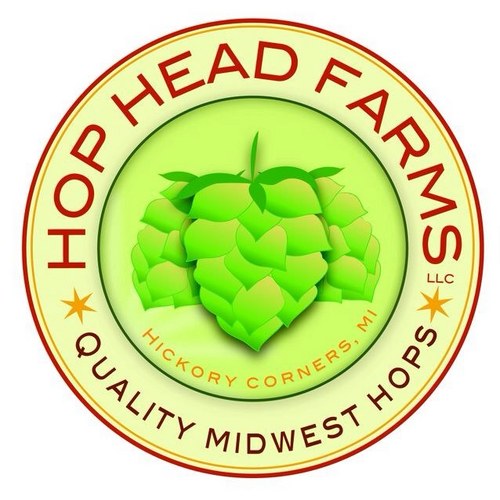 Hop Head Farms, LLC (Hickory Corners, MI)
Hop Head Farms, LLC provides quality Midwest hops to everyone from professional craft brewers to home brewers and takes pride in being good stewards of the environment for the neighbor in Hickory Corners, and just because it is the right thing to do. Hop Head Farms offers whole wet (fresh picked) cones, while dried (leaf), and pelleted hops.